PRODIGAL DAUGHTER
A FAMILY'S BRAVE JOURNEY THROUGH ADDICTION AND RECOVERY
"Addiction doesn't respect gender, race, income or religion and even those who come from stable families are susceptible."
A GRIPPING TRUE STORY, PRODIGAL DAUGHTER NARRATES A FAMILY'S DARKEST TIME THROUGH ADDICTION AND THEIR JOURNEY TOWARD HEALING
ROB KOKE
Rob Koke is the founder and Senior Pastor of Shoreline Church in Austin, Texas. He and his wife, Dr. Laura Koke, inspire thousands of lives each week through the ministry of Shoreline Church and its various outreaches. He and his wife founded the Caleb Foundation to honor their son, Caleb, who was relocated to heaven after a tragic car accident. The Caleb Foundation is dedicated to helping children and youth discover their self-worth and achieve their purpose through education, health services, life skills, and character development.
DANIELLE KOKE GERMAIN
Danielle Koke is a speaker, writer, and director for The Landing, a Celebrate Recovery Program for teens at Shoreline Church. Danielle is pursuing her ministry license, working to help those struggling with self-image struggles, peer pressures, and addiction issues. Danielle is recently married and resides in Austin, Texas.
ADDICTS AND FAMILIES OF ADDICTS NEED TO KNOW THEY'RE NOT ALONE.
ADDICTION DOESN'T RESPECT GENDER, RACE, INCOME, OR RELIGION, AND EVEN THOSE WHO COME FROM STABLE FAMILIES ARE SUSCEPTIBLE.
UNASHAMED AND HEARTWARMING, DANIELLE OFFERS A RARE, FIRST-PERSON INSIGHT INTO THE MENTAL AND EMOTIONAL EFFECTS OF ADDICTION, AND WHAT IT TAKES TO GET AND STAY CLEAN.
Rob tells about his struggle with his daughter's addiction, dealing with its effect on their family, and the reality of what it looks like to love someone battling addiction in your own home.
He explores common questions family members ask like:
Why can't they just stop?

Why did they turn to drugs when I gave them everything I could?

Where did I go wrong?

How do I help without enabling?
In Prodigal Daughter, father and daughter team Rob and Danielle Koke share the gripping story of their family's battle with addiction and their journey toward healing. Through uncovering the mental and emotional gymnastics of addiction, Rob and Danielle aim to disarm shame, so others can get the help they need.
Danielle bares her soul and talks about her alcohol addiction and her dependence on marijuana and Adderall when she was a teenager. She also shares how she embarked on and stayed the course of recovery. Adding a powerful dimension of perspective, her father Rob, founder and senior pastor of one of America's largest churches, reveals his journey in discovering his daughter's addiction and dealing with its effect on their family.
JOIN THE LAUNCH TEAM
As a Pre-Order VIP, you'll get access to exclusive content, interviews, extra resources for those walking through addiction as well as families of addicts. There may even be some super secret fun freebies up our sleeve.
Christine Caine, Best-selling author, Founder A21 and Propel Women
"This book doesn't shy away from the truth of addiction, but it also doesn't shy away from the message of grace and freedom that God has for every one of His children.
Danielle and Rob's account of their family's journey through recovery from addiction is full of encouragement and hope. Prodigal Daughter is a perfect reflection of the father heart of God—unconditionally loving, free of judgment, and always gracious."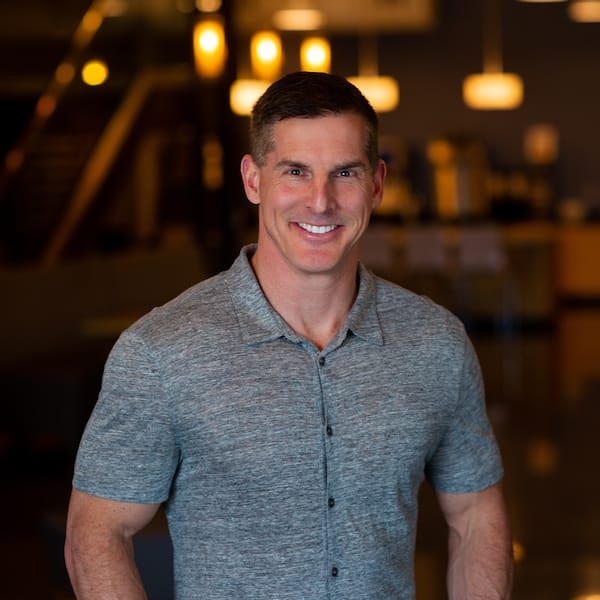 Craig Groeschel, Pastor of Life.Church and author of Soul Detox, Cleaning Living in a Contaminated World
"Almost all families hit challenging times, but many don't know how to recover. Pastor Rob Koke and his daughter, Danielle, have written a powerfully transparent book describing the journey toward healing.
If you are looking for hope and freedom for you or someone you love, read this book."

Brian Houston, Global Senior Pastor, Hillsong Church
"I have watched Rob shoulder the heaviness of life with unbendable faith in Jesus. I have known him to be transparent in both life and leadership; a rare and endearing quality that I know blesses any person given the opportunity to have a conversation with or sit under Rob's teaching.
The journey that Rob and his daughter, Danielle, so honestly share will undoubtedly impart hope into every reader."
Chris Durso, Author of The Heist: How Grace Robs Us Of Our Shame
"When you feel like you've hit rock bottom, when everyone should have given up on you long ago, God always has a different plan. Prodigal Daughter is a beautiful story of redemption and the love of a Father who has a future so great, He won't allow you to miss out on it. I've known Pastor Rob Koke for many years now, and I've always admired the faithfulness and love that he displays for all of those around him.
His story of his family is a beautiful picture of God's love for us and it's a story that we can all benefit from. Anyone who picks up this book will be so blessed by Prodigal Daughter and the message of grace and redemption that Rob lays out for all of those who read it."